Installing PeppermintOS in a KVM/LibVirt VM
PeppermintOS

PeppermintOS is inspired by Mint and forked from Lubuntu
Peppermint uses the Linux Mint configuration tools and utilities.
The desktop experience focuses on web integration.
Peppermint is a fork of Lubuntu, which is a leightweight Ubuntu using the LXDE desktop.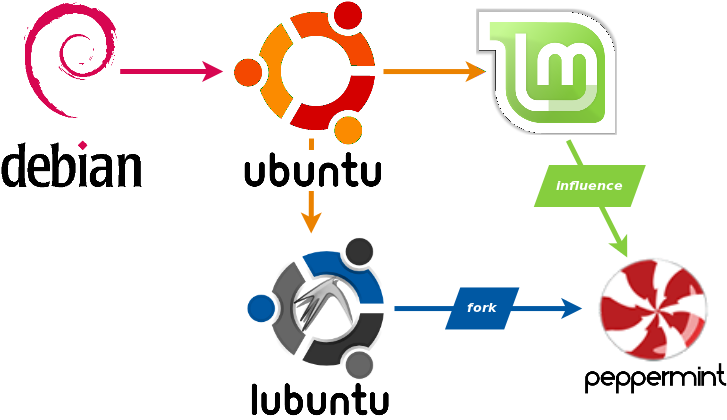 Create a New LibVirt Virtual Machine
LibVirt Virtual Machine Manager
I like to use the libvirt Virtual Machine Manager (virt-manager) developed by RedHat for simplicity's sake.
virt-manager is simple to use, and has functionality similar to VMware Server.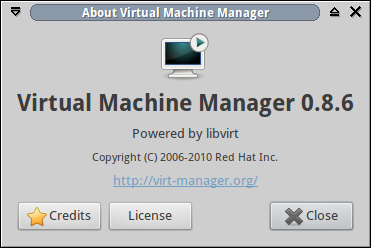 In Virtual Machine Manager, right click and choose New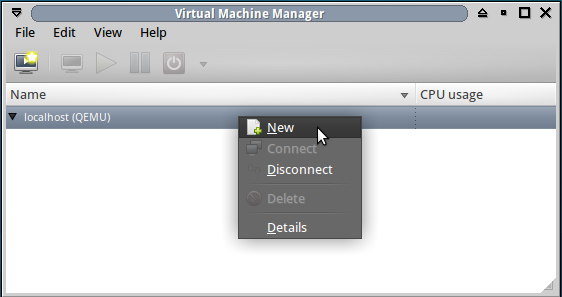 Name the Virtual Machine
I always choose a simple test-OS-# name when I'm trying things out in a VM.
Select the Installation Media and OS Type
You can use a physical CD if you want to, but I recommend sticking with the ISO.
Peppermint is essentially derived from Ubuntu Linux, so set the OS to Ubuntu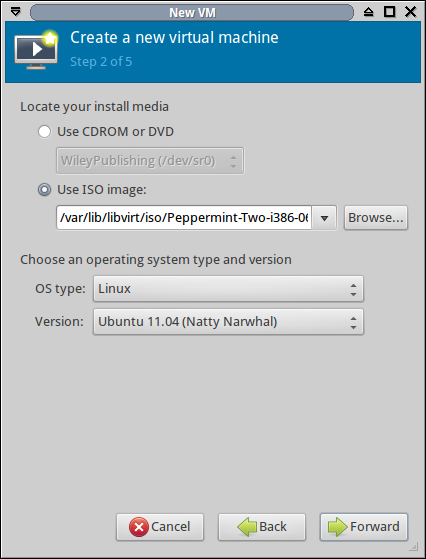 Set CPU's and Memory
I always use 512mb of RAM for my tests.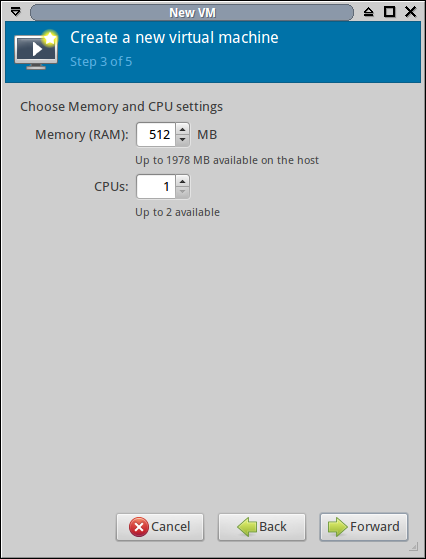 Create a root disk
I like to create 10GB disks without allocating the entire space now.
The idea is that although the VM will have 10GB available, it probably won't use much more than about 2GB of that during testing.
Select the Network and MAC Address
You could easily set a private MAC address for the VM, but I just use the default.
I have no reason to isolate this VM, so I use the NAT network.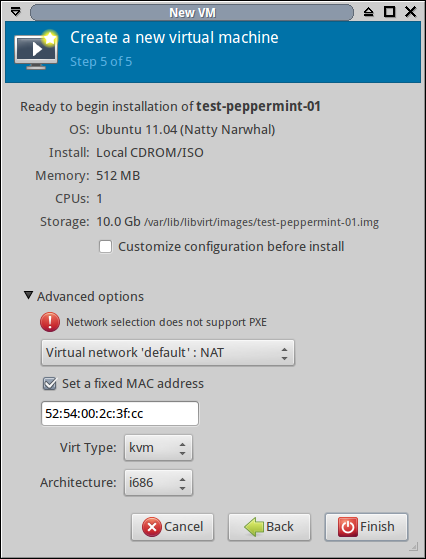 Installation
Peppermint uses the standard Ubuntu Installer.
Language Selection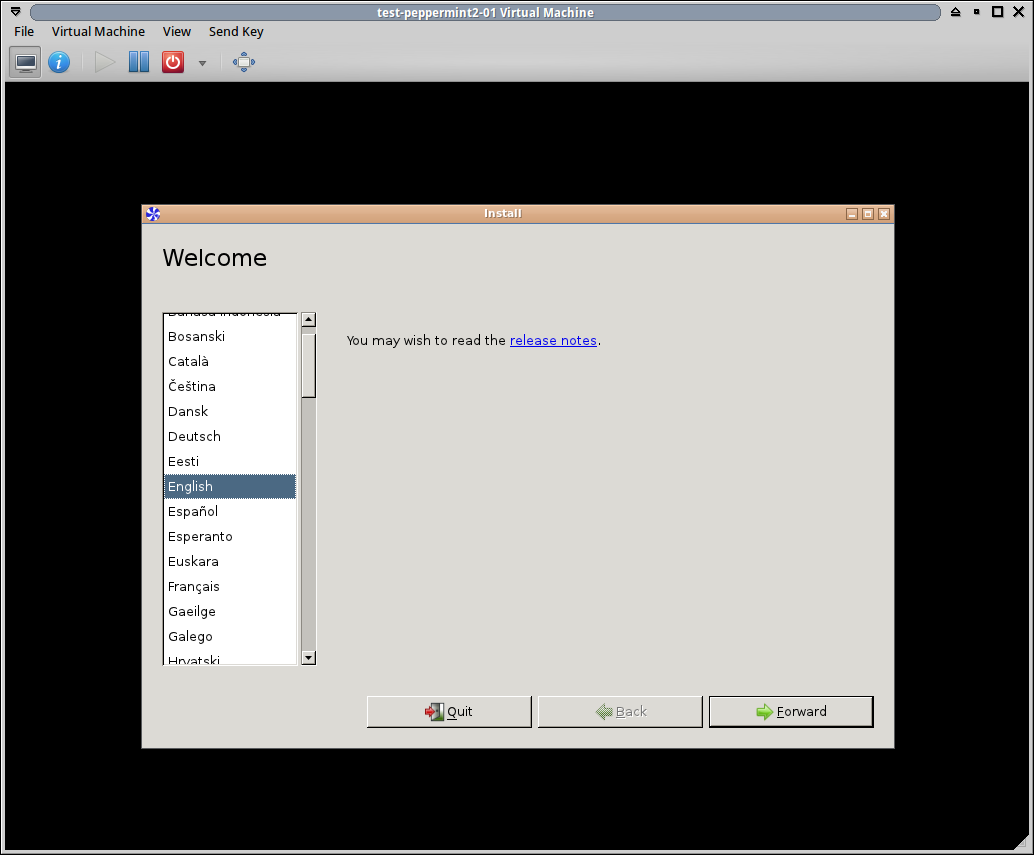 Sanity Check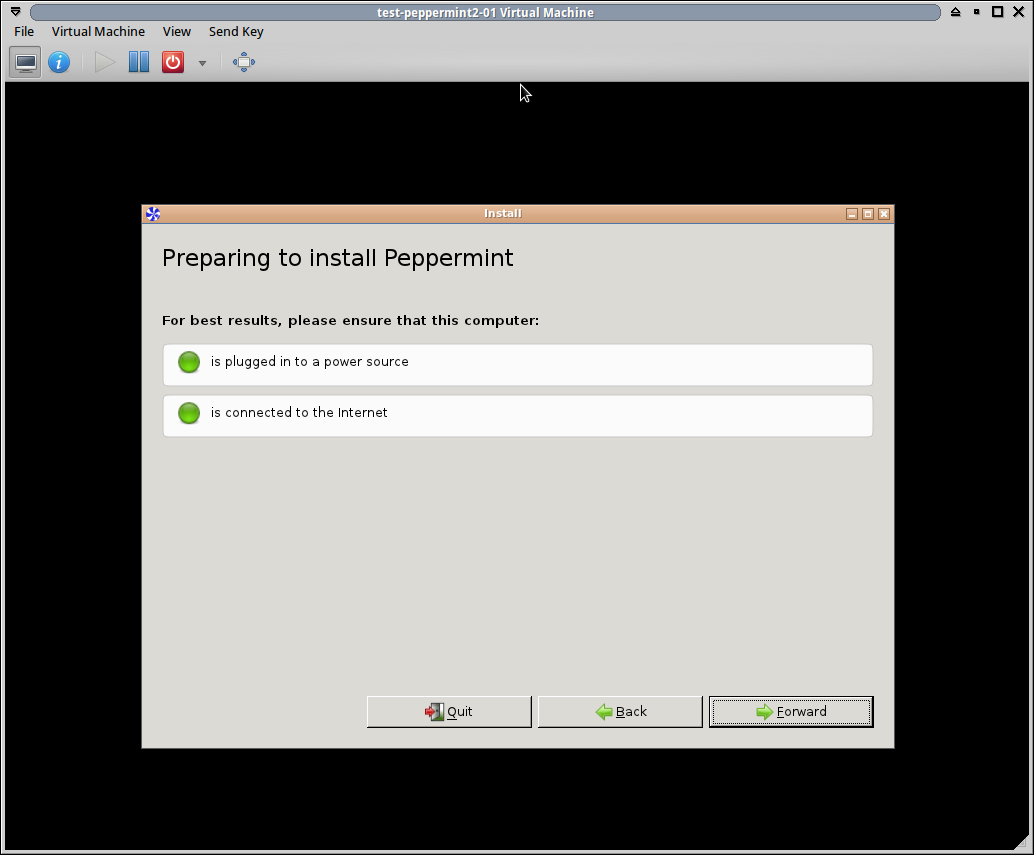 Select an installation destination drive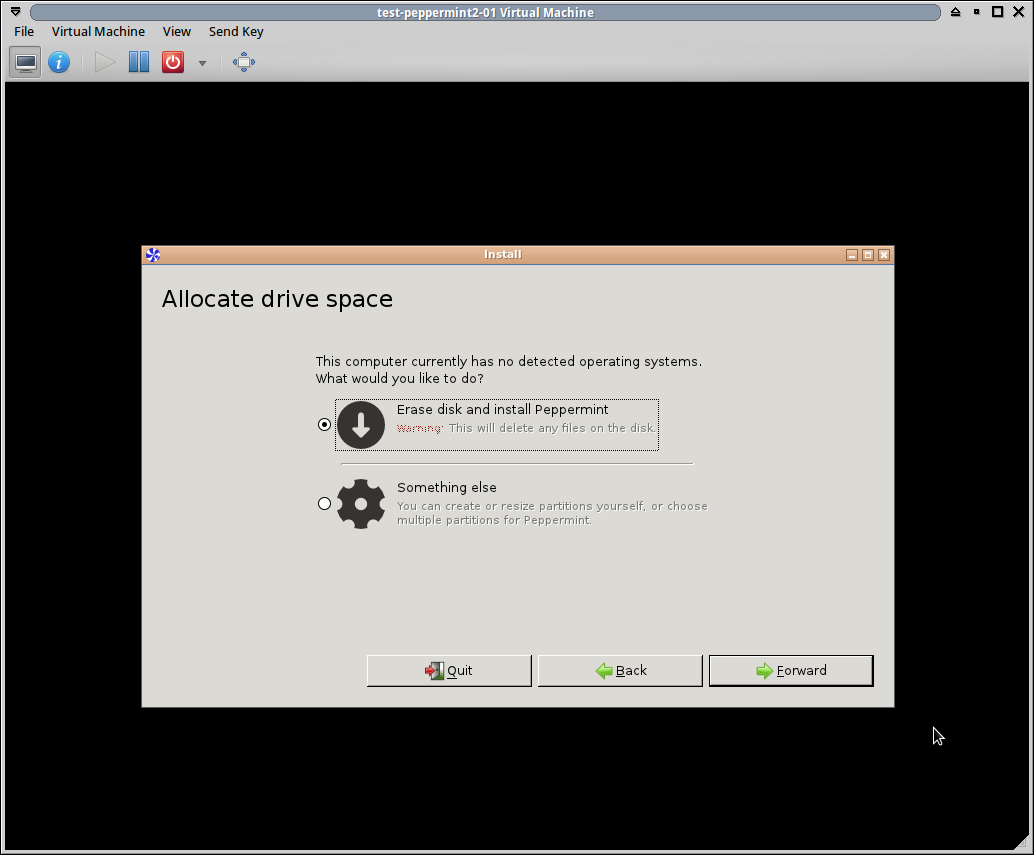 Erase the disk and start the installation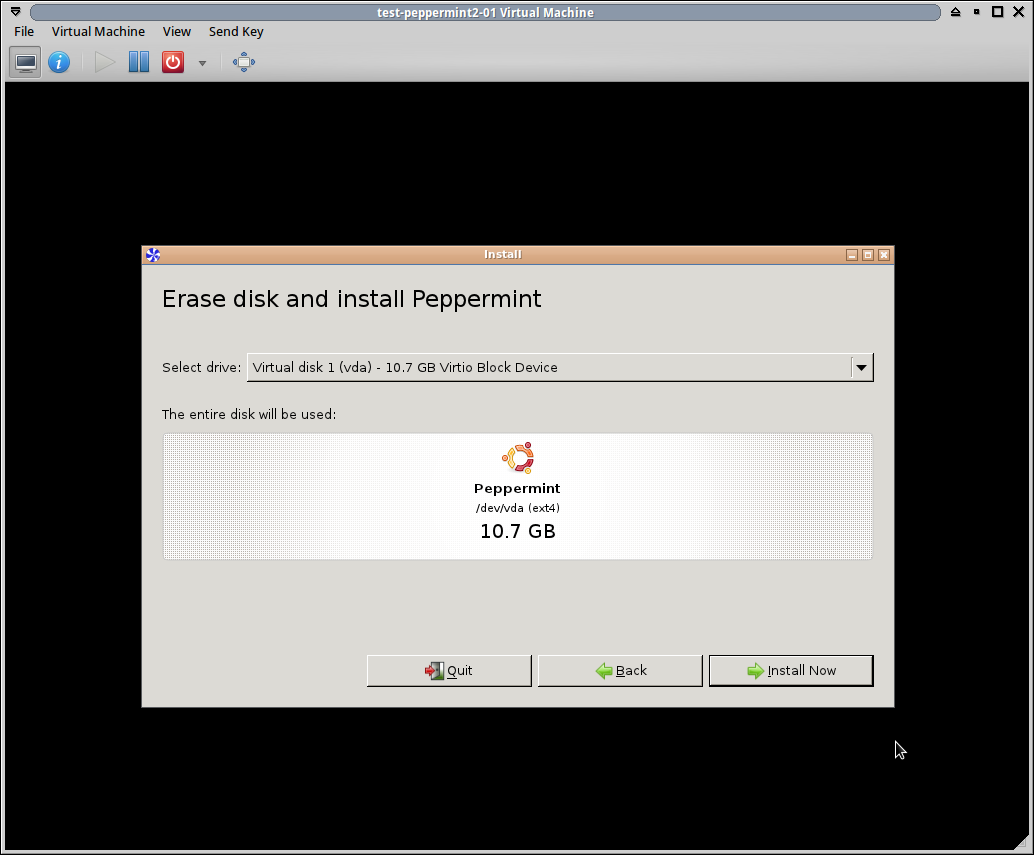 Installation started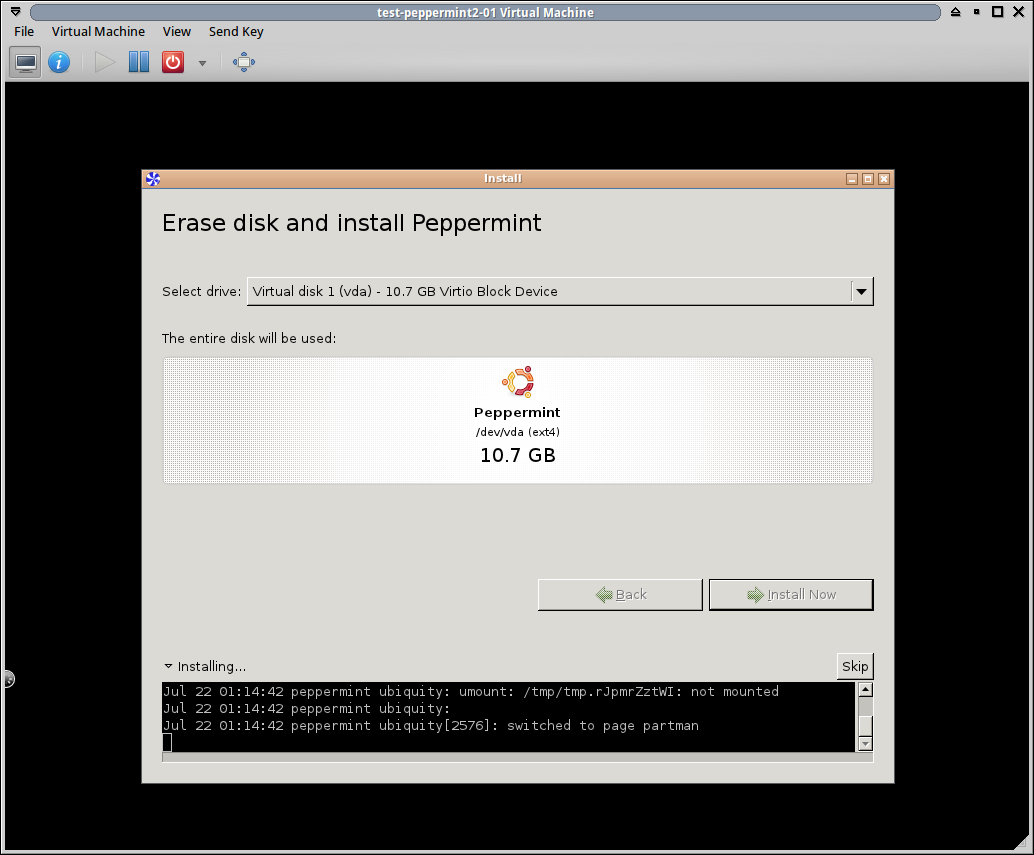 Choose the locale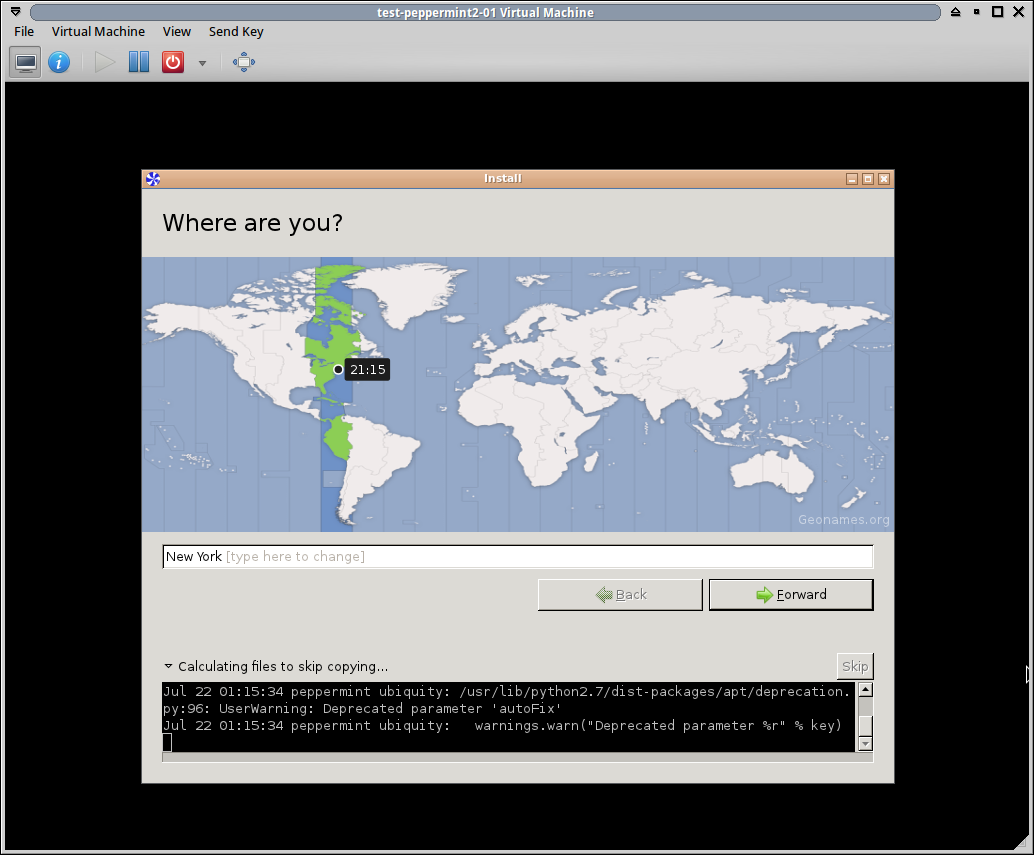 Choose the keyboard layout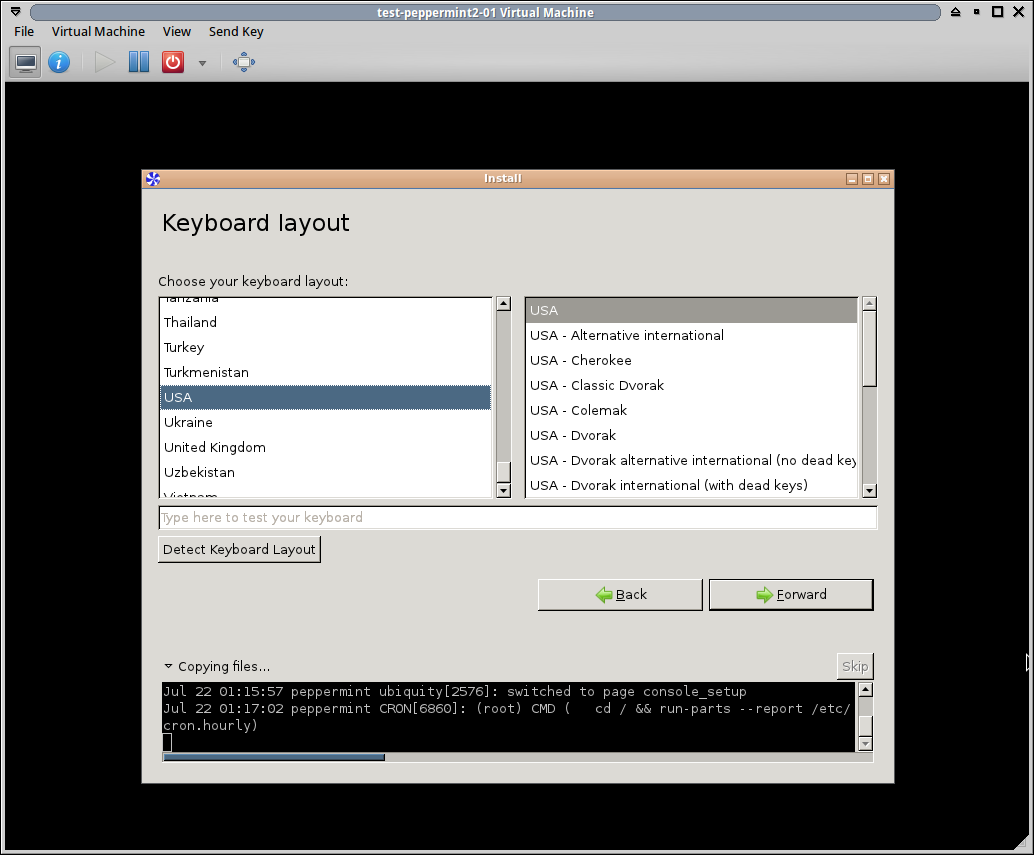 Create the initial user account
Just like Ubuntu, Peppermint keeps the root account isolated without a password.
Create a user account which will have administrator rights on the machine.
administrator rights, of course, means that you will be able to sudo to root.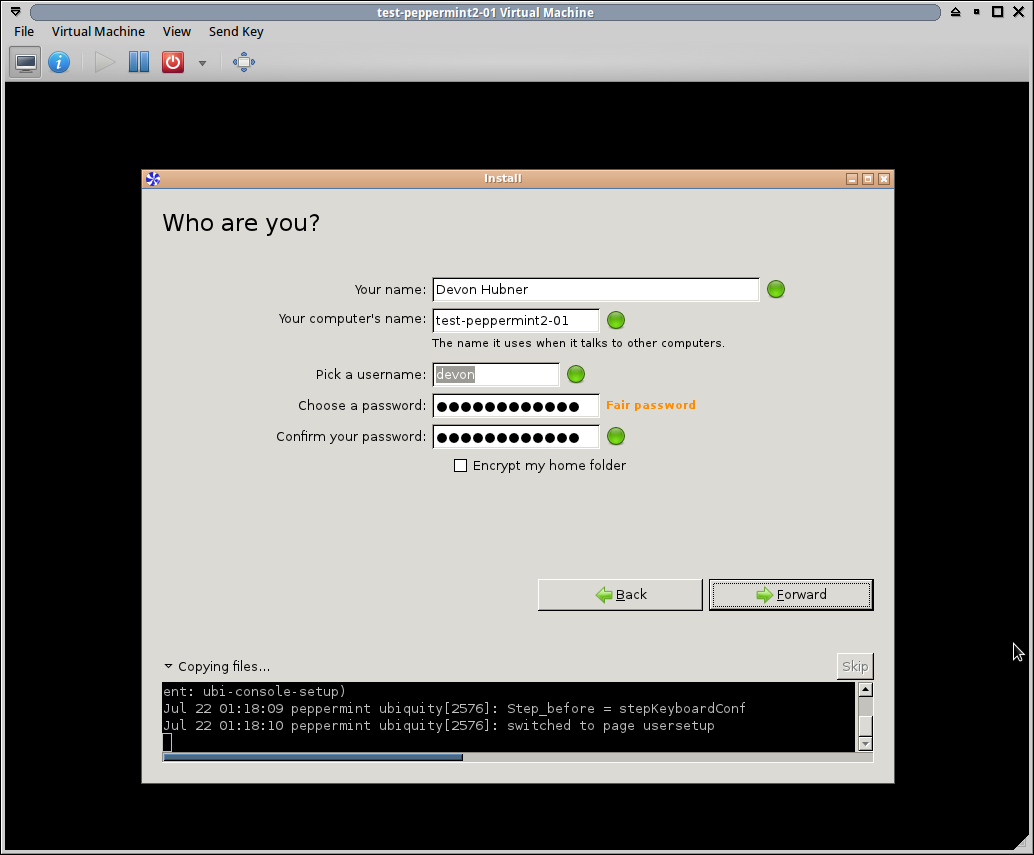 Installation completed, reboot!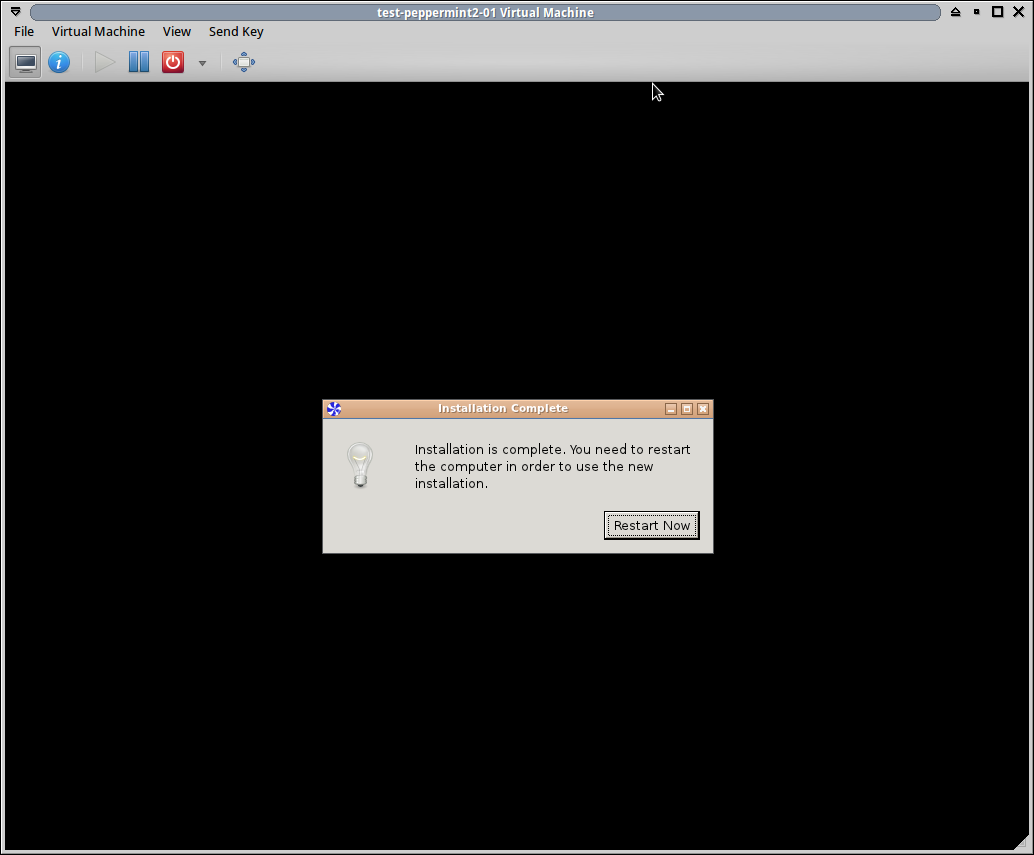 First Boot - a very clean login screen
Want to impress Windows or MacOS users? Show them this login screen, then walk away.
This login screen is sure to leave them wanting more.
Username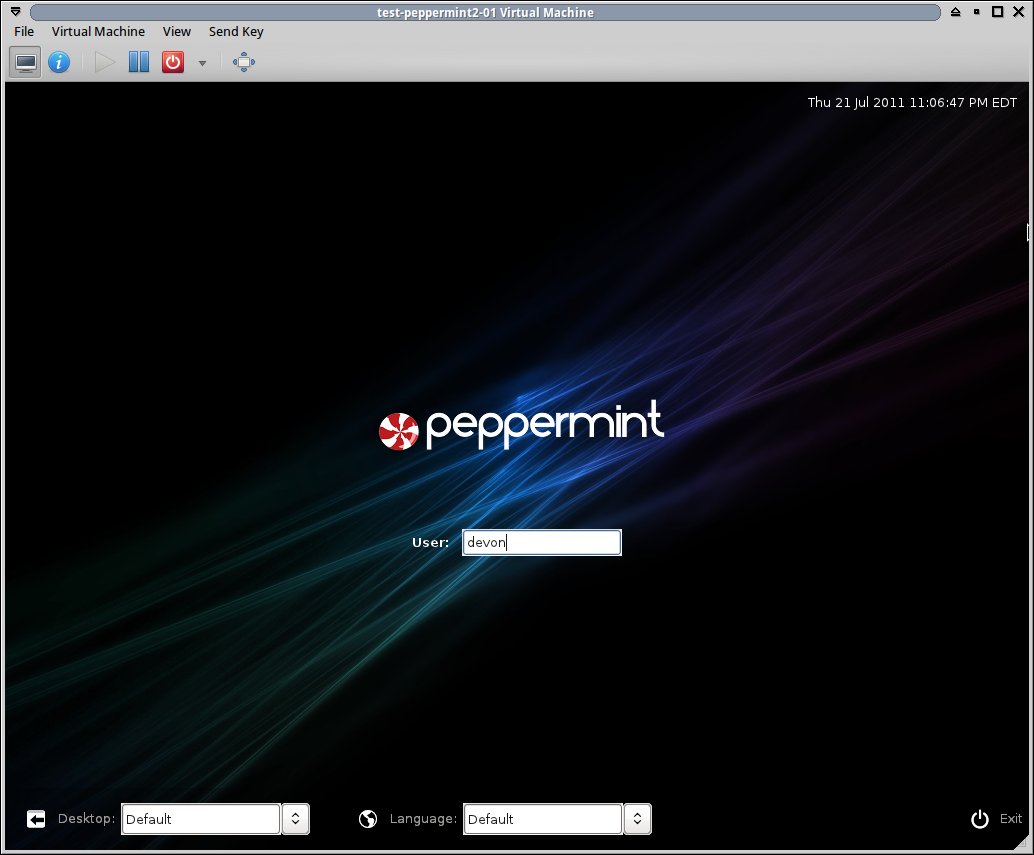 Password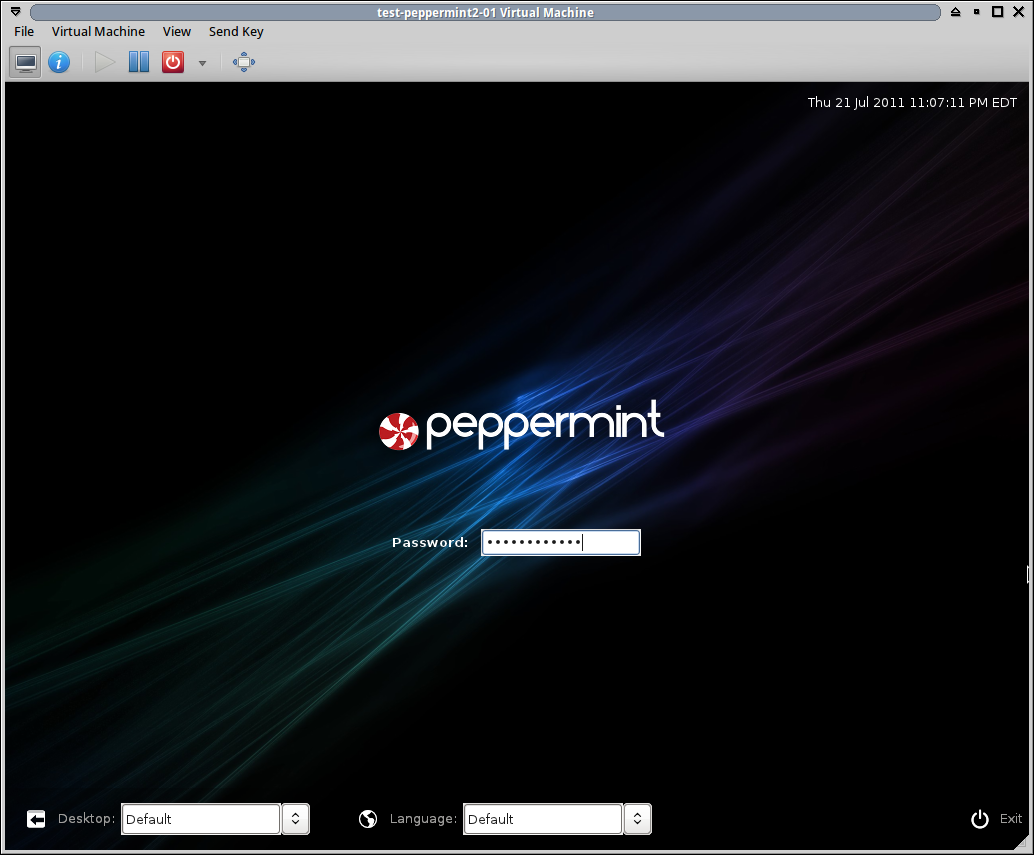 Peppermint has a very polished user experience
Peppermint uses LXDE
LXDE, the Lightweight X11 Desktop Environment, is designed to be a fast and efficiant desktop experience.
If you're dissapointed by the direction of Gnome3, KDE, or Unity, then LXDE will make you happy.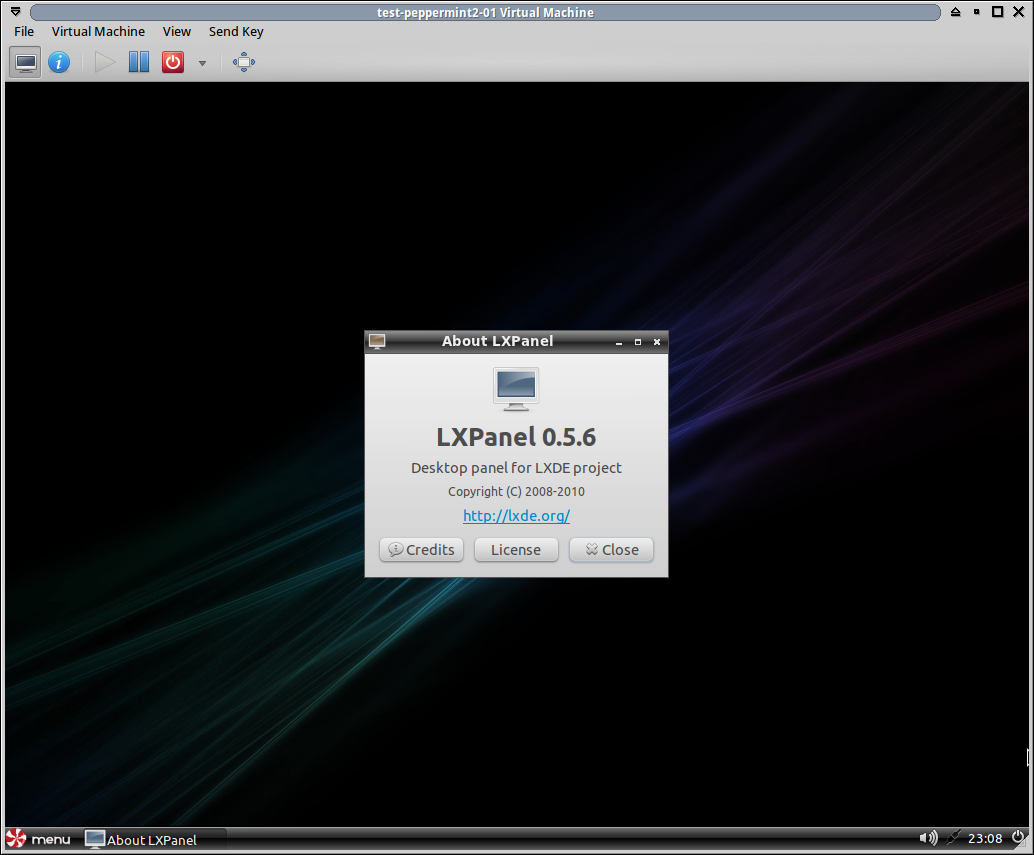 Peppermint has built a custom start page for Chromium similar
This all reminds me of the first time I started Firefox.
It may seem insignificant, but having a custom start page for your web browser just shows that the Peppermint guys are taking the extra time and sanding the under sides of the drawers.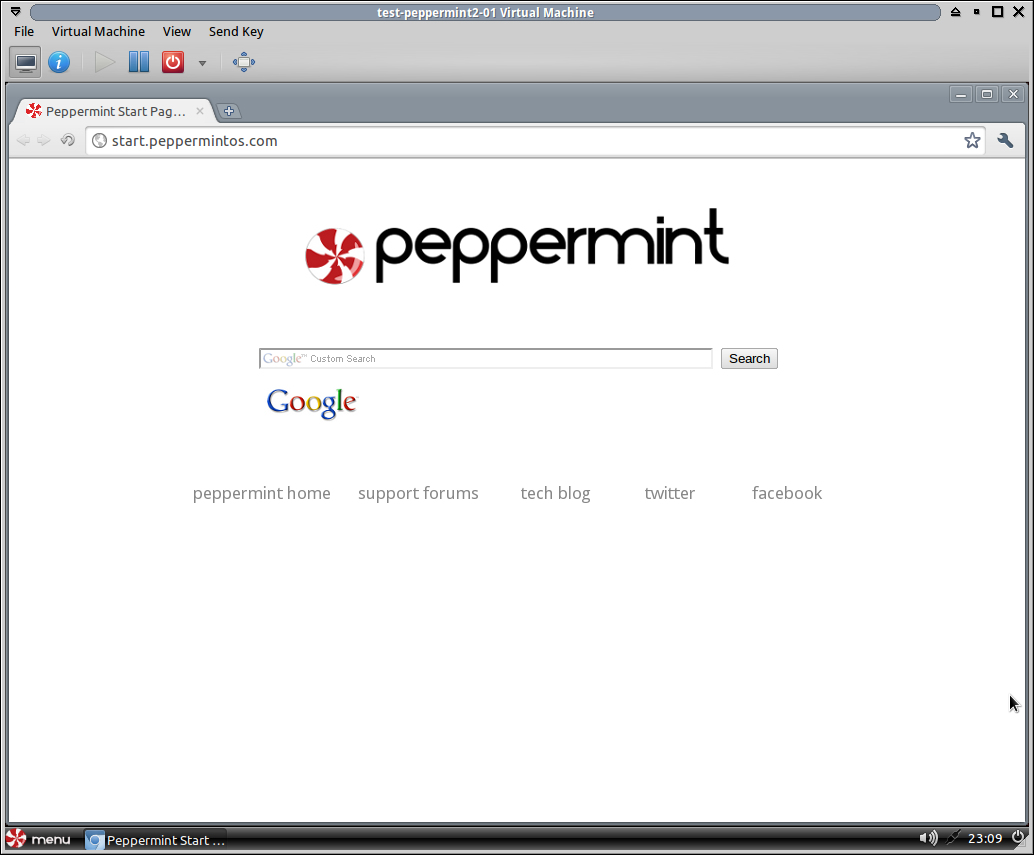 Peppermint is using the Mint software manager
Showing the influence of Linux Mint, Peppermint makes use of the Mint software manager.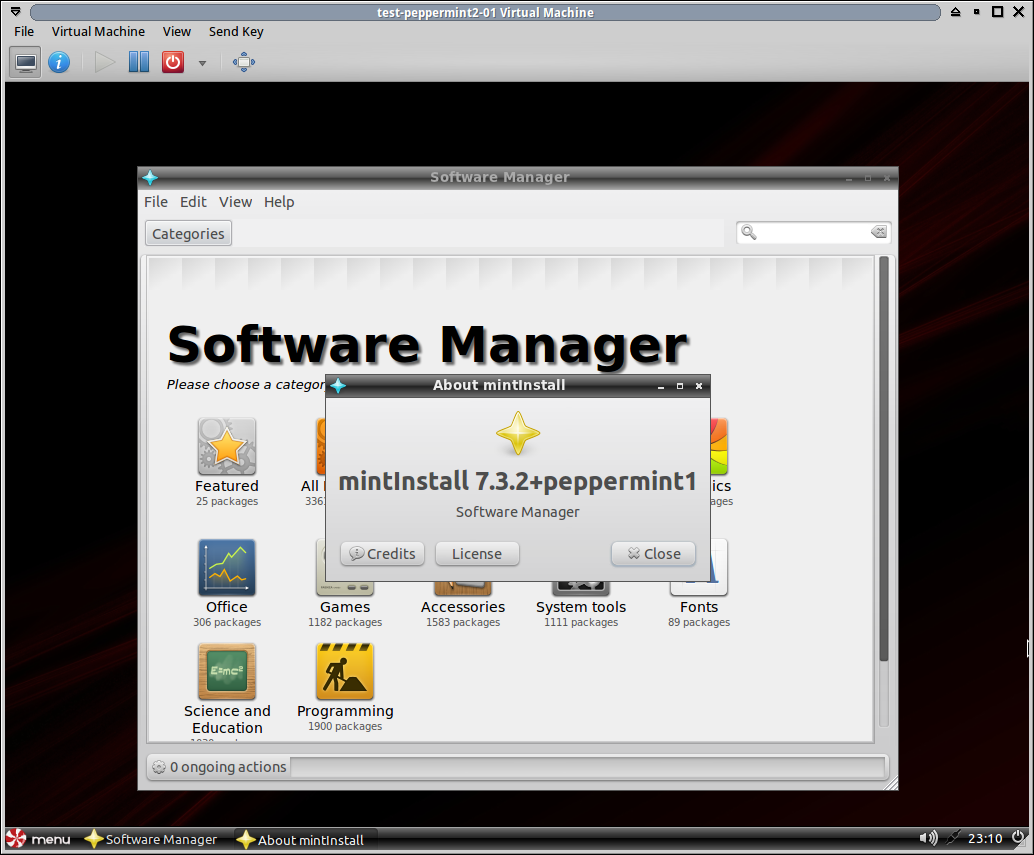 Web Based Apps by Default
Peppermint reminds me of gOS
At least from a conceptual perspective, having the default install be nearly all web-based applications reminds me of the ideas behind the early gOS (Good OS) distro.
Internet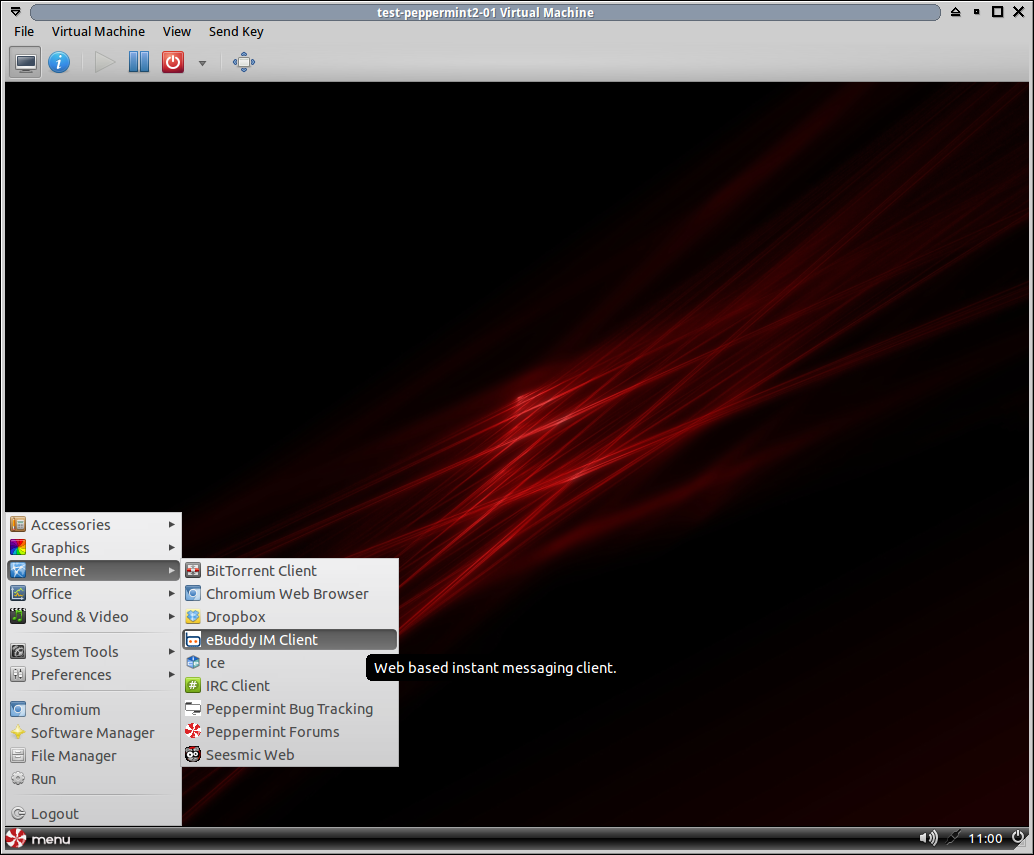 Graphics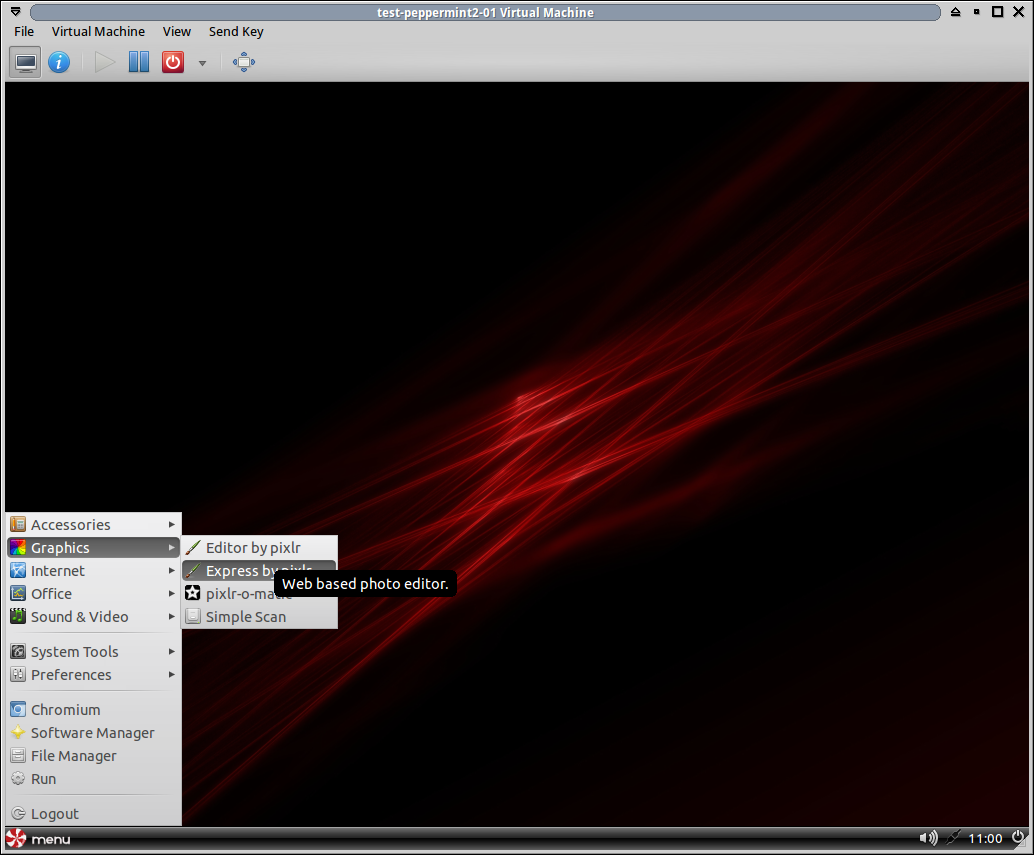 Office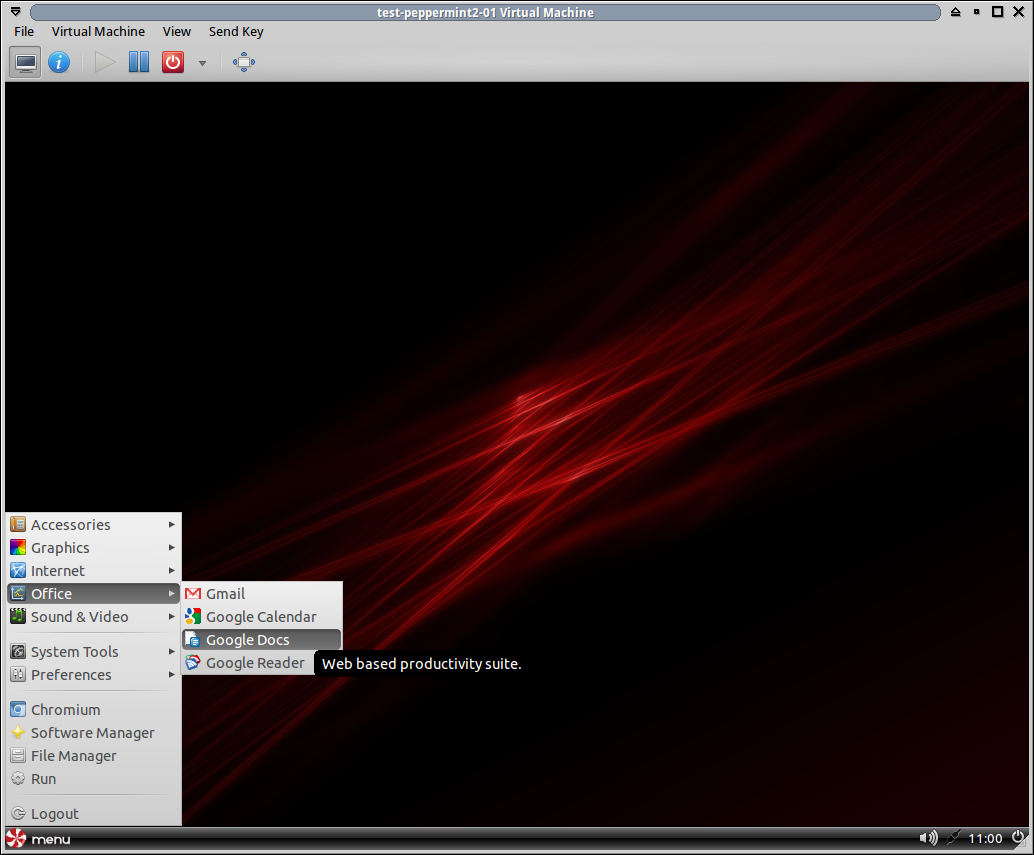 Sound Video
Web based sound and video apps.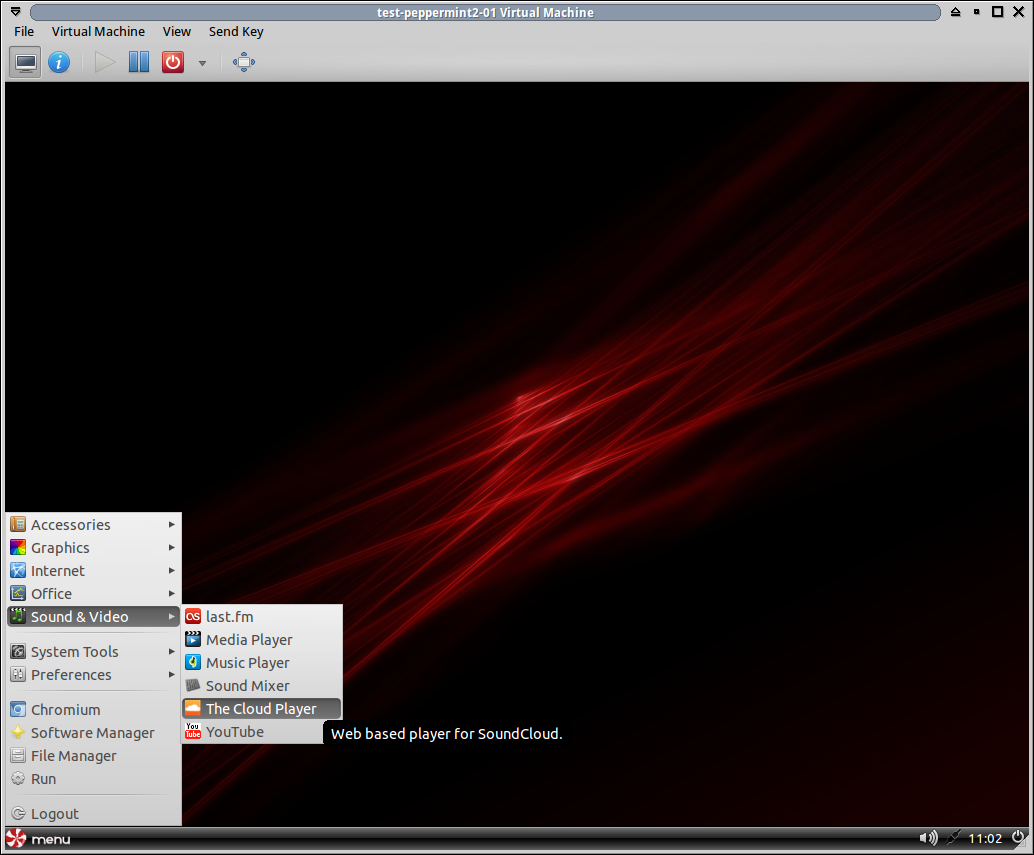 Shutdown