Setup SCSI2SD v5.5 for setting up a classic mac
Purchase a SCSI2SD v5.5
Set permissions on the hidraw devices
Connect the SCSI2SD to a modern computer using a USB cable.
I find Linux is the easiest to use with SCSI2SD configuration.
Startup SCSI2SD-UTIL
Configure the SCSI2SD
The SCSI2SD is able to emulate up to 4 devices.
On a SCSI chain, ID 0 will boot as the main startup disk.
My goal is to use the SCSI2SD v5.5 as an external drive for swapping files and peforming system setups, so I will set the first virtual drive to be ID 5.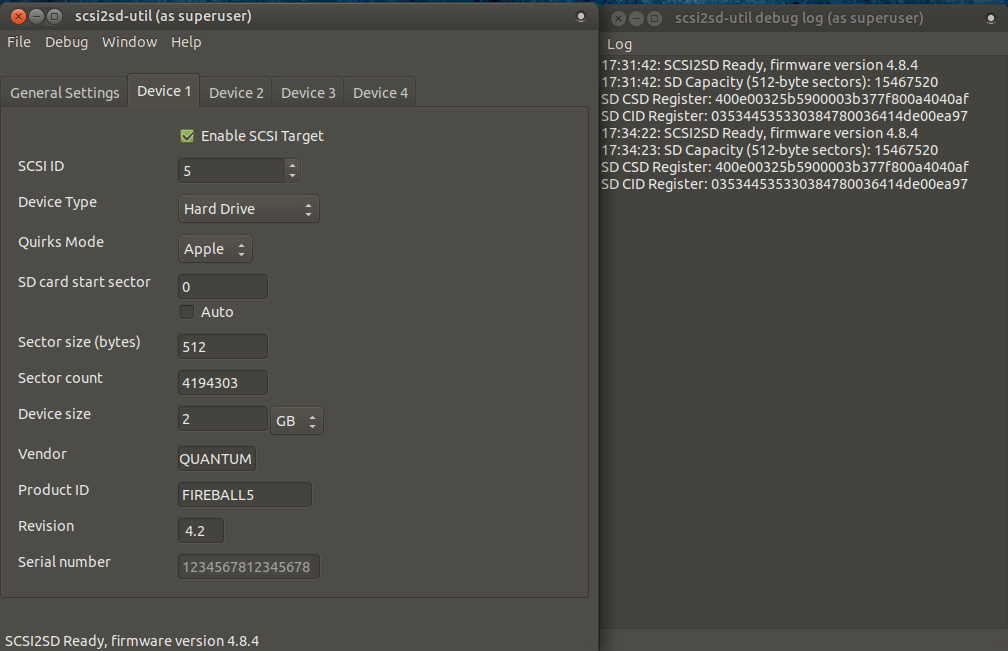 The Apple SC HD setup software needs to believe that the SCSI2SD is a valid Apple supported hard drive.
Set the vendor to the string "QUANTUM"
Set the product ID to the string "FIREBALLX", where X is a number between 1 and 9. Set the revision to the string "1.0 " (with a space after, for a total of 4 characters)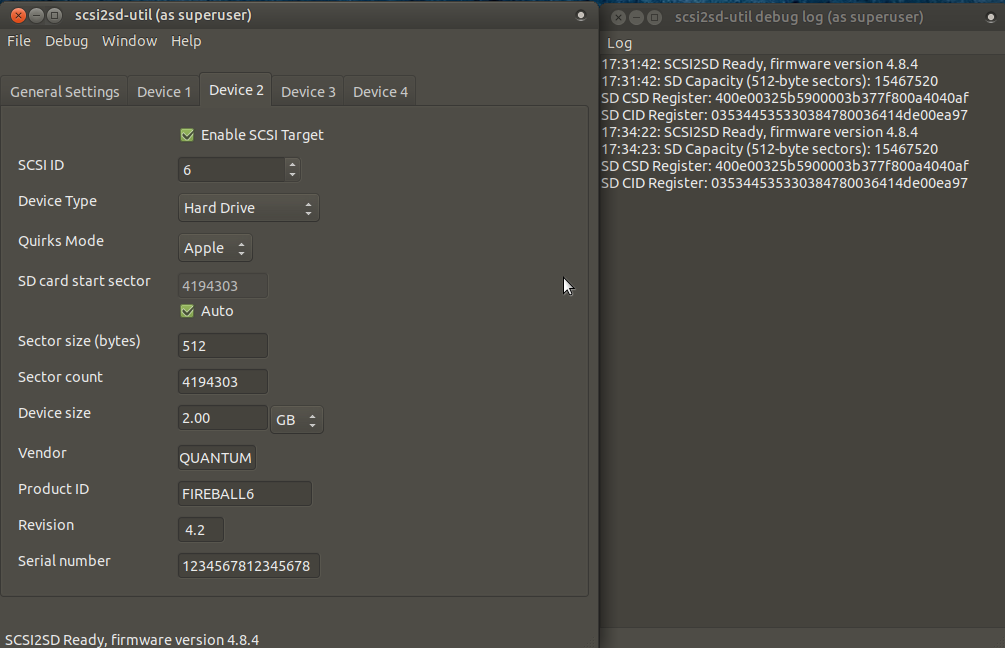 Initialize the SCSI2SD virtual SCSI disks
The SCSI2SD virtual SCSI disks must have valid Apple Partition Maps
The Apple disk utilities expect an officially supported SCSI disk.
HD SC Setup 7.3.5 and Drive Setup 1.7.3 need to be patched to support other disk types than the ones available for the original Macs.

For the sake of formatting the SCSI2SD v5.5, I attached the device to an LC475 that I have.
I have two disks. My intention is to create a disk compatible with booting a 68k Mac and a disk compatible with booting a PPC Mac.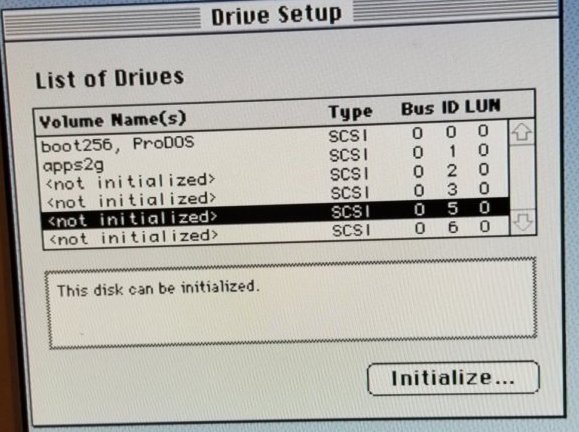 Mount the System 7.5.3 Disk Tools images and copy the contents to the new drives
Use Disk Copy 6.3.3 to mount the disk images.
On the Classic Mac OS, copying the System Folder to a drive is enough to make it bootable.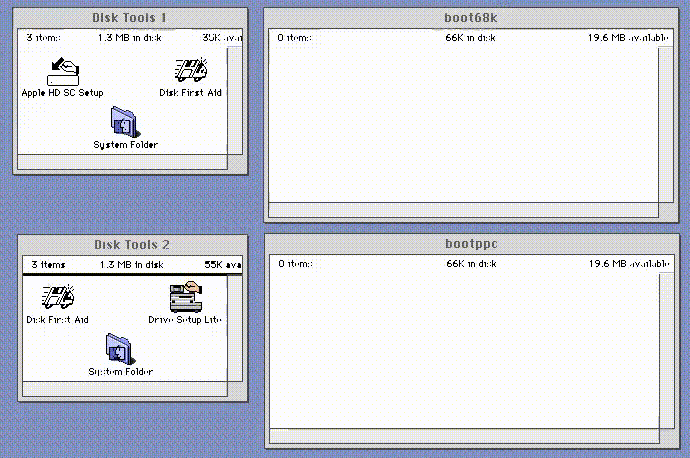 Connect to Classic Mac and Boot
The scsi2sd v5.5 works perfectly. An absolutely brilliant device.