Restoring an Apple IIe Platinum
The Apple IIe Platinum purchased from Kemner Surplus
I recently purchased an
Apple IIe off eBay from a Goodwill.
I didn't really mean to buy the Apple IIe, I just got caught up in the moment and the price was right. I had really been hunting for an
Apple IIe Platinum
to have alongside my
Apple IIgs
. The Apple IIe was the machine I used at school and the IIgs was the machine I used at home, so it made sense(?) to get a Platinum edition IIe.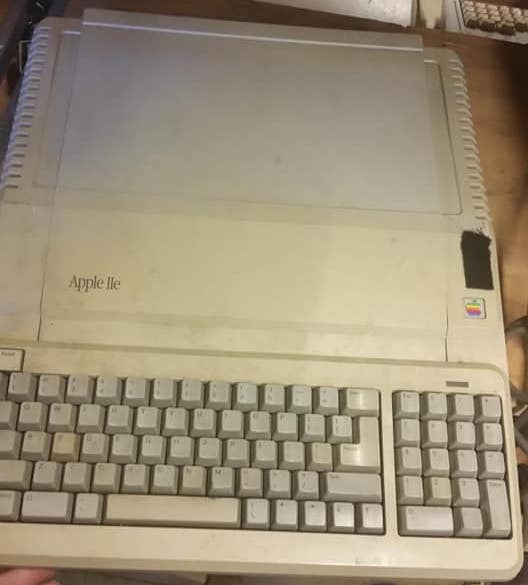 Rainbow Video during the first power on
As with any new Apple II acquisition, you have to just power it on to see what you're dealing with.
Sadly, the machine started displaying the rainbow test screen. Along with a flurry of beeps indicating that the startup test failed.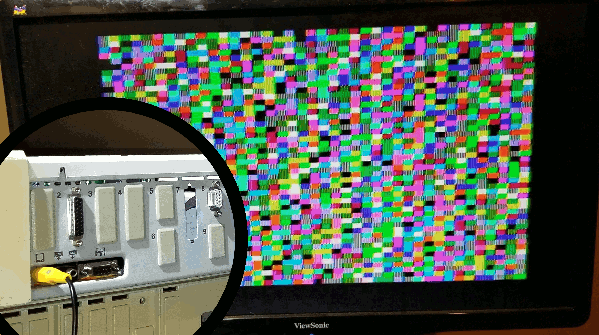 Broken Keyboard Circuit Board
I took apart the case and after removing the keyboard I noticed immediately the problem was a cracked keyboard circuit board.
A disconnected, or broken, keyboard will cause the startup test to fail. This sad little machine will need some repairs.